Posts Tagged arena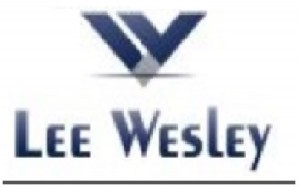 As a growing company our immediate goal is to streamline and automate as many of our daily tasks as possible, particularly the day‐to‐day sales and payroll entry.
Recently, we were introduced to you and your GetLinked product and have been using it for daily sales, deposits, and payroll imports into our accounting system. Since putting it in place, your software has saved countless hours of manual entry and provides the necessary solution for us to continue to automate process throughout our Company. As you know, we have tried other products in the past, to no avail, even software provided through out Point‐of‐Sale system. It is the ease of use on the front and back end that allows for us to put your software in place and not have worry about any issues. In addition, we can't speak highly enough of your team and their willingness to configure the software and train our office managers on how to use the software properly.
Please accept my appreciation for you and your team allowing us to reach one of our pillar goals of automation within our Company. We look forward to continuing to utilize GetLinked for our future restaurant locations.

In the world today, people are often quick to point out problems and deficiencies, and rarely take the time to recognize things done well.
Since we have worked with you at Accounting Solutions, Inc. for many years, this note is long overdue. We cannot say enough about the recent "problem solving" that you, your staff, and your GetLinked Software provided to one of our largest accounts.
As you know, this 10,000 seat arena, with a 50 terminal MICROS 9700 system, had some very specific needs when it came to payroll export and interface. Without your multiple solutions, some key personnel at this customer site would not be near as happy! Although a very large team of ours was responsible for much of the success at this large arena project, your solutions helped insure the site's final satisfaction.
You have a great product at a reasonable price, but your knowledge of customer integration needs, and your delivery, always make it easy for me to refer other POS dealers to you.
Rest assured that I will continue to refer dealers and customers to you.
Thanks again for taking care of our customer.