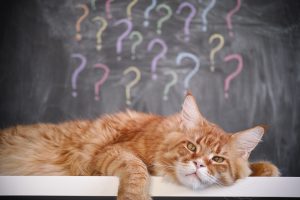 We truly believe that there's no such thing as a silly question, and we hear a lot of questions from potential customers or new-to-us customers. We're excited to hear from motivated business owners, franchisees, and key decision makers, and we look forward to the chance to be able to answer any question they pose to us.

But, we also know that only the people who reach out directly to us learn the answers to these valuable questions. We understand that there are so many of you who are in the research phase, and you might be wondering the very same thoughts.
We decided to pull together some of the most commonly asked questions about our software and share it publicly for those too shy to call or still shopping around.
How does GetLinked work?
GetLinked is an interface which converts time and point of sale data into "financial" accounting transactions. It also takes the sales data, like the General Ledger, payroll, deposits, payables, receivables, and other financial data and then transfers it into accounting systems or to payroll service providers.
However, GetLinked does more than simply import POS and other remote data. It also validates all the POS information being imported, as well as all the financial data that is transferred to the financial accounting system. Learn more.
What type of businesses need GetLinked?
Any type of business that needs financial integration from their front of house or online store to their back office financial accounting systems. These systems can include daily sales, payroll, receivables, payables, general journal entries, bank reconciliation among others.
What industries does GetLinked serve?
Across industries, GetLinked is the financial integration software of choice. We serve a wide range of industries, including, but not limited to:
● Accounting and bookkeeping
● Payroll providers
● Travel (hotels, resorts, cruises)
● Entertainment (casino, stadiums, arenas)
● Food and beverage (restaurants, food institutions)
● Health and fitness (gyms, club owners)
● Public and private clubs
● Franchises
● And more!
What modules are available to purchase?
You have the option to purchase subscriptions in one, more, or all of the following GetLinked modules, depending on the needs. The investment is priced per location (profit center) per module.
1. POSLink (Daily Sales)
2. PRLink (Payroll/Time and Attendance)
3. APLink (Accounts Payable)
4. ARLink (Accounts Receivable)
5. GLLink (General Ledger)
6. BRLink (Bank Reconciliation)
Is there any downtime when installing GetLinked?
GetLinked functions separate from your POS and Time Clock systems so there is no down time for your operations when installing GetLinked.
How does GetLinked extract data?
We link the data from your POS system into any accounting program with either direct access or importing capabilities.
The data is then formatted for importing into master files, such as the chart of accounts, vendors, customers, checkbook, employees, and more, and work files, like bank reconciliations, receivable and payables sales transaction entries, general ledger transactions, payroll transaction entries, among others. Learn more.
What if my POS system doesn't match my accounting system?
All GetLinked software modules have translation tables for accounts, employee numbers, employee department, job, pay codes, customer numbers, vendor numbers, and more. Your point of sale system does not have to match your financial system — we can help you with the translation.
Can GetLinked tell me the accuracy of my data?
Yes. An exception report prints when importing and transferring data. It will list out of balance transactions, and missing data, such as accounts, deposits, sales, and more.
What if I change my financial systems after I've implemented GetLinked?
All available interfaces are included in your annual subscription, so if any of your systems change during that time frame, you can simply update GetLinked to match your new systems.
Are there any benefits for being a repeat customer?
Yes! We value our relationships with our customers so much. And to honor our gratitude for them, we offer two customer-only benefits that our current customers tell us they really appreciate.
The first is our referral program, in which we reward happy customers who recommend our services to other people and businesses in their network. In the basic program, customers will receive a 15% commission for every referral who makes a purchase. They'll also receive 15% of their continued yearly subscription purchase moving forward. That percentage increases from 15 to 30% for our next-tier Referral and Marketing program.
Another popular perk to being a repeat customer is that our subscription costs less for returning customers so long as there is not any interruption or nonpayment in re-subscribing.
Have a question that's not on here? Well, don't hesitate to ask. We look forward to hearing from you!