"I see it as a very important element in helping to make our business run smoothly and efficiently.",
Michael Vodde, Controller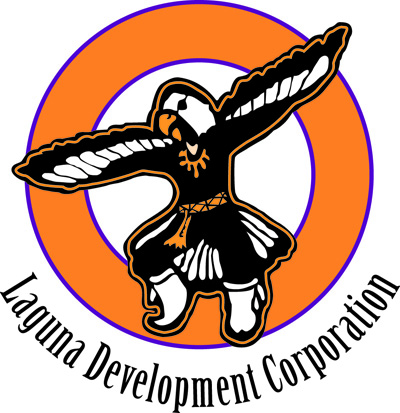 Company Profile:
Laguna Development Corporation was established in 1999 to manage the casino and retail businesses owned by the Pueblo of Laguna. Their diverse businesses are all conveniently located off Interstate 40 West of Albuquerque. Employing 1200 people, they are a major employment provider in the area with a reputation for providing quality products in a friendly, impeccable atmosphere.
Located in Albuquerque, New Mexico Laguna Development Corporation operates a casino comprised of 11 revenue centers and 26 purchasing centers. These centers include a casino, RV Park, Fueling Station, C-Store, Ace Hardware, Taco Bell, Dairy Queen, Grocery Store, Snack Bar, Gift Shop, Video Rental, Arcade and more.
Situation:
Laguna Development had a staff spending 40+ hours a week manually rekeying their daily sales and purchases. The original accounting processes were very inconsistent. They explored the option of internal programming to create a custom solution.
The Laguna Development staff were manually rekeying the daily sales and purchases for all the different revenues and cost centers from reports. They considered developing their own internal system for all the different transactions, but decided to use GetLinked® Software connected to four different systems. Their existing systems included micros® Point Sale and Sale, Store ChekPoint of Sale, CBORD Purchasing system and MAS200 Financial Accounting system.
Business Solution:
GetLinked was a great solution for Laguna. GetLinked allows them to get their data from their 11 revenue centers with the GetLinked software (Sales and Payroll) and keep track of their 26 purchasing centers with GetLinked APLink module (Payables) all with one piece of software.
Edward Khater along with the management at Laguna Development decided to implement GetLinked Software.   John Root was in charge of implementing the system and worked with GetLinked staff to complete the implementation. The solution implemented electronically transfers all the daily sales, payroll and purchases within the different systems to GetLinked Software.  GetLinked  converts the data into valid accounting transactions and transfers them into the appropriate MAS200 modules of General Ledger, Payroll and Payables.
Benefits:
GetLinked has saved Laguna Development time by allowing their data to be automatically transferred into their accounting with speed and accuracy. This has enabled the company to replace the work of 3-4 employees spending over 40 hours a week with one employee.
GetLinked has benefited Laguna Development in many ways: It has reduced the cost of manually rekeying data, eliminated the amount of human errors, increased the accuracy of data and saved money with the speed of transferring data into their accounting system. All of this leads to decreased labor costs and increased profitability.
About GetLinked®
GetLinked is a software program developed and maintained by Accounting Solutions, Inc., provider of financial integration tools for over 30 years. As the company moved into financial software there was a need to simplify the process of integrating data from disparate systems. The specific goal then became focused on integrating POS and timeclock systems to financial systems. The next seven years were spent perfecting GetLinked before releasing it to the public. GetLinked is modular, grouped by accounting function and integrates with over 750 systems.
GetLinked products and services are available worldwide for many industries including Restaurants, Hotels and Resorts, Public and Private Clubs, Stadiums and Arenas, Casino and Entertainment Venues, Cruise Lines, Accounting Firms and Bookkeepers, Payroll Service Providers, Institutional Food Services, Franchises and others.
For more information visit www.getlinked.co.