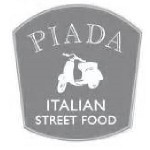 As our organization continues to grow, I am continuously looking for ways to effectively leverage overhead by improving the efficiency of our accounting department.
With the use of GetLinked software I am able to electronically import our daily sales transactions in a fraction of the time that it would take to manually enter. I cannot say enough great things about how much this product has improved the integration of our POS and accounting systems.
GetLinked's support has been superior with helping me with all my needs. If any issue ever arises, which is infrequent, it is resolved within 24 hours or sooner.
I would highly recommend the use of this software to any restaurant that wants to automate the flow of sales information and do so with minimal headache.
- Justin Conklin
Assistant Controller, The Piada Group