As part of a plan to save in administrative labor, increase proficiency, and eliminate error, Folks chose GetLinked as the solution to integrate their point of sale system to their Microsoft® Dynamics® GP accounting system.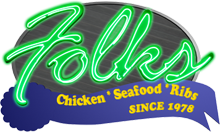 Company Profile:
Folks has provided a menu of southern cooking to their guests throughout the Atlanta, GA area for over 15 years. They currently operate 17 locations and have plans of expanding in the next couple of years.
Situation:
In order to expand their operations, owner Rick Pratt put forth the order to turn Folks into a high tech corporation. IT Manager Brandon Lockridge found that one of their bigger downfalls was the extreme amount for time they were spending rekeying the data from their locations into the financial system.
Business Solution:
Folks wanted to automate as much as possible. After evaluating their business needs, ASI worked with them to implement three of GetLinked's modules. The POSLink module handles all their daily sales transactions, the PRLink handles their payroll transactions for their 700+ employees, and the APLink handles all of their Payables transactions.
Benefits:
GetLinked is saving Folks over 6 days of labor every two weeks by integrating their POSitouch point of sale system to their Microsoft Dynamics GP accounting system.
About GetLinked®
GetLinked is a software program developed and maintained by Accounting Solutions, Inc., provider of financial integration tools for over 30 years. As the company moved into financial software there was a need to simplify the process of integrating data from disparate systems. The specific goal then became focused on integrating POS and timeclock systems to financial systems. The next seven years were spent perfecting GetLinked before releasing it to the public. GetLinked is modular, grouped by accounting function and integrates with over 750 systems.
GetLinked products and services are available worldwide for many industries including Restaurants, Hotels and Resorts, Public and Private Clubs, Stadiums and Arenas, Casino and Entertainment Venues, Cruise Lines, Accounting Firms and Bookkeepers, Payroll Service Providers, Institutional Food Services, Franchises and others.
For more information visit www.getlinked.co.