"GetLinked software provided us with fast, efficient, and an easy to use service!" – Nelson Martinez, Finance Director Help New Mexico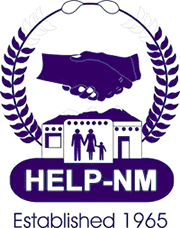 Company Profile:
Formed in 1965, Help – New Mexico was created to provide services to Migrant, low income families, and abused and neglected children. The Help – New Mexico organization is governed by 18 Board of Directors representing sectors including public, business, low income.
Headquartered in Albuquerque New Mexico, Help – New Mexico has over 200 staff in 35 offices and/or Head Start Centers located throughout the State of New Mexico.
Situation:
Help – New Mexico was in the process of preparing for an annual audit when they found themselves short staffed. Although the system they were using was similar to GetLinked it was not as fast or as efficient as they needed. They still needed to eliminate time wasted and the errors introduced while manually re-entering data.
Business Solution:
GetLinked was implemented along with Paychex and MIP systems, making the entire process free of manual entering data as well as eliminating errors.
With GetLinked software, Help – New Mexico has eliminated the manual process of entering financial data into the agencies accounting software. "GetLinked allowed us to put our information into the system with ease, speed, and most importantly produced error free results" states Nelson Martinez Finance Director.
Benefits:
GetLinked is continually saving Help New Mexico time by making their systems faster and easier to use. GetLinked also eliminated time wasted resolving data entry errors.
The benefits to Help – New Mexico have been the time saved manually entering in data and having accurate error free results. All of this leads to decreased labor costs and increased profitability. Additionally, Martinez states that, "Accounting Solutions was very responsive to questions, and easy to use.".
About GetLinked®
GetLinked is a software program developed and maintained by Accounting Solutions, Inc., provider of financial integration tools for over 30 years. As the company moved into financial software there was a need to simplify the process of integrating data from disparate systems. The specific goal then became focused on integrating POS and timeclock systems to financial systems. The next seven years were spent perfecting GetLinked; before releasing it to the public. GetLinked is modular, grouped by accounting function and integrates with over 750 systems.
GetLinked products and services are available worldwide for many industries including Restaurants, Hotels and Resorts, Public and Private Clubs, Stadiums and Arenas, Casino and Entertainment Venues, Cruise Lines, Accounting Firms and Bookkeepers, Payroll Service Providers, Institutional Food Services, Franchises and others.
For more information visit www.getlinked.co.