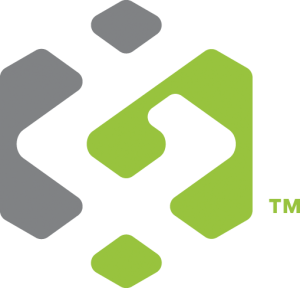 This afternoon, you found yourself talking to a colleague about how much of your time gets wasted on administrative tasks. You're frustrated, and you can't seem to find the time to finish everything you need to do.

You know these manual tasks are important, but you also know there must be a better way. There must be a more modern way to approach your work. You weren't surprised to hear your colleague mention GetLinked as a potential solution, because it's been recommended to you in the past. But you've never had the time to research what it is and how it can help. You're looking for a change, and now you're seriously wondering, "What Is GetLinked software?"
Here, we'll explore what GetLinked is and how it can help you free up more time so you can focus on what's really important at work.
What is GetLinked software?
GetLinked Software is an interface that converts point of sale (POS) and time clock data into "financial" accounting transactions. It also takes the sales data (General Ledger), deposits, payroll, receivables, payables and other financial data and transfers this information into accounting systems or to payroll service providers.
However, the software does more than simply import POS and other remote data. It also validates all the POS information being imported, as well as all the financial data that is transferred to the financial accounting system.
The GetLinked system asks questions such as: 
Does the account number exist?
Does the journal entry balance?
Does the detail distribution of the invoice equal the total invoice?
And more…
Still confused? Don't be. The basics are that every point of sale or time clock system has a method of exporting  relevant financial data. The secret of GetLinked is its ability to import that raw data, such as POS or time punches, validate it, and convert it into accurate financial data (for example, turning it into an accounting journal entry or payroll processing). Then, GetLinked transfers it to your financial system, like QuickBooks, PeopleSoft, ADP, or others.
Here's the bottom line:
GetLinked software provides faster and more accurate results for busy businesses while removing the opportunity for human error at the same time.
GetLinked plays nicely
At this point, you might be wondering if GetLinked will work with the systems you're currently using. You either like the software you're currently using or you don't want to deal with the hassle of looking for new systems that will work with GetLinked.
Great news, you don't have to!
GetLinked integrates with over 1,300 point of sale (POS), time clock, financial, and payroll systems. While we don't endorse or recommend any particular systems, here's a list of systems we interface with. Don't see your specific system? Don't worry. Here's how GetLinked software helps with your unique system.
GetLinked offers freedom for busy businesses
Think about everything you could accomplish if you no longer had to manually sort through this information. It's all possible with GetLinked. All it takes to import and transfer data for multiple locations and date ranges is a single click.
Ready to regain your time (and likely your sanity!)? Find out more about the specific products we offer.