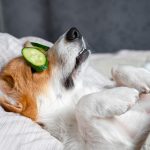 "Love" means many different things to different people. We love our pets and our favorite teams. We may adore a particular book or movie. Most of us are head-over-heels crazy about Fridays and the weekends. Whatever the object of our affection may be, we know it's love, and it needs no substitute.

Yes, as people, we have a lot to wax poetic about — and typically, financial software doesn't make it to the top of that list. Why? Simply put, when your financial software is working for you, you barely think about it! Instead, your time is free to spend with the people, places, and things you love most. At GetLinked, that's our goal: To ensure our software works hard so you can spend your time where it counts.
We asked our customers for their insight on our products. Here's what they said about the reasons they love GetLinked the most.
1. We've got our feet on the ground and our software in the cloud
GetLinked developed cloud-friendly software that enables you to log in and work from wherever you are. And because we integrate with a wide range of systems — including, but not at all limited to QuickBooks Online and Intacct — we're able to save you time and spare duplicate data entry. Whether you're using GetLinked via a private cloud for your company use, or a public one as SaaS, just say the word and we're there.
2. We'll automate tedious tasks so you can focus on the big picture
You know the feeling: You have projects to address, colleagues need your collaboration — but you're stuck in daily journal entries. GetLinked customers say that they appreciate the ability to schedule tasks and have them run automatically at the date and time of their choosing. Through automation, our customers take back their time in the workplace and beyond.
3. It's easy to integrate with your current systems (Yes, really!)
Getlinked connects to over 1300 point-of-sale (POS) systems, financial systems, and time clocks–not to mention over 100 payroll service providers. Our customers are always surprised that with a single click, they can import and transfer all data for multiple locations and date ranges.
Our happy customers tell us they love how seamlessly we integrate with their current systems: There's no need to change the terms currently used in existing POS or financial systems, because GetLinked adapts for you!
4. We make sure your data is accurate
GetLinked reduces accounting mistakes because it takes out opportunities for human error. Our customers use GetLinked to verify account numbers, and they sleep easily knowing their transactions will balance.
GetLinked also provides exception reports that highlight missing deposits, transactions that are out of balance, and other problems so customers can tackle them right away.
5. We're good for your budget
Among our customers' favorite features of GetLinked is our cost and the ability to sign on for an annual subscription . GetLinked's solutions are less expensive than a bookkeeper, ensuring your business ends up with a functional system integration like none other.
Good financial integration software should be so seamless you almost forget it's happening. You can trust your data with GetLinked and put more of your heart and soul into the things you love most.