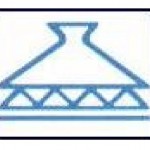 The GETLinked product works seamlessly.  Your insight and support was extremely helpful.  La Ronde is starting its third year with this product and it continues to operate flawlessly.
As you may remember, our primary focus was to automatically send all transactions directly to QuickBooks from Digital Dining without rekeying.  The link works exactly as it was designed to operate. With the push of a button La Ronde can print its monthly QuickBooks statements.
We contacted Accounting Solutions, Inc. on several occasions and they helped our staff though the Digital Dining and QuickBooks questions as well as installing the GETLinked modules.  Loading the software was quick and easy from their web site as well as importing customers and transactions details.  We only had to post and print the statements in QuickBooks.
I recommend owners of small/medium businesses as well as accounting staffs consider purchasing GETLinked. It helped reduce costs while increasing accuracy and efficiency.
- Walt Lapple
Treasurer, La Ronde Beach Club