The first step is setup a process to electronically get a copy of the required data files from your Point of Sale system to the accounting computer where you run GETLinked Software.
Dropbox is one of many ways to "poll" your data. It is a free service that will sync data between multiple computers.
You can learn more about Dropbox at their website:
https://www.dropbox.com/tour
The most common Dropbox questions are answered here:
https://www.dropbox.com/help/category/Basics
The best place to get started is the "How do I sync files between computers?" help topic which you can access at:
https://www.dropbox.com/help/4/en
We recommend when installing Dropbox is to do an advanced installation and put Dropbox in "C:\Dropbox". Doing this makes the path to your data files less complicated.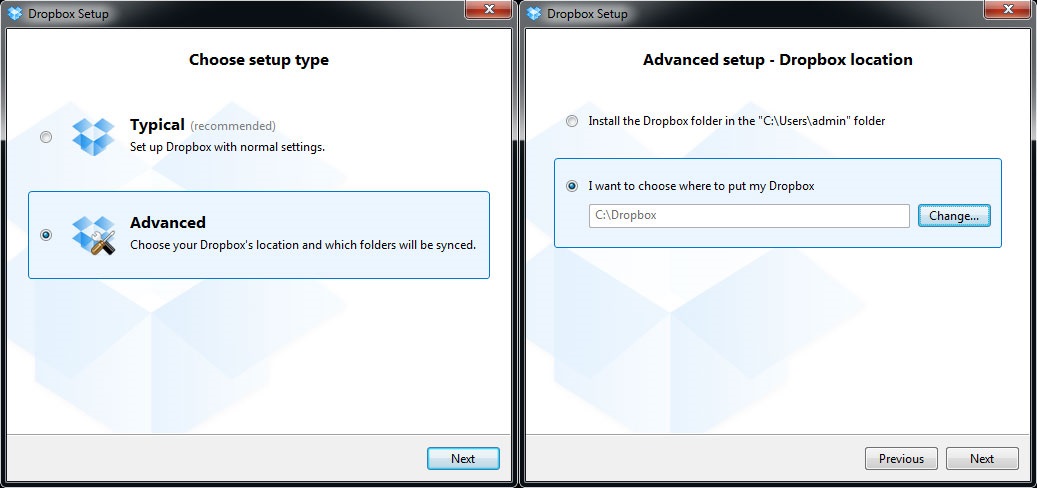 Once Dropbox is installed you can create a folder for each of your store(s) and start copying the data files required by GETLinked Software.
Troubleshooting: What to do when your data isn't syncing correctly
The most common problem with Dropbox is that it will only sync data when a user is logged into the point of sale system with Dropbox running. The first thing to do if your data isn't syncing correctly is to make sure Dropbox is actually running on the Point of Sale server.
The following help page shows what Dropbox looks like when it's syncing data and when it is running normally:
"How do I know when Dropbox is syncing?"
https://www.dropbox.com/help/146/en
If you DO NOT see the Dropbox icon in your system tray it is likely that Dropbox isn't running.
Look for a Dropbox icon on the desktop or on the start menu and try to start the program again.
You can't hurt anything by starting Dropbox more than once. If you click the Dropbox icon and it still doesn't appear in your system tray you may need to reinstall the Dropbox program.
There are many other similar programs such as SugarSync , ShareFile, Syncplicity, Qbox and more.