GETLinked Software works with over 1300 different systems.
The quickest way to find your model and version is to visit our online our online
Store
, choose the GETLinked Software Subscription you want (ex. Daily Sale Summary (POSLink), Payroll - Time and Attendance (PRLink), etc.), choose your Import system from the dropdown list. You can then choose the Model and Version you are looking to purchase. You can do the same on the Transfer system dropdown lists.
See example below: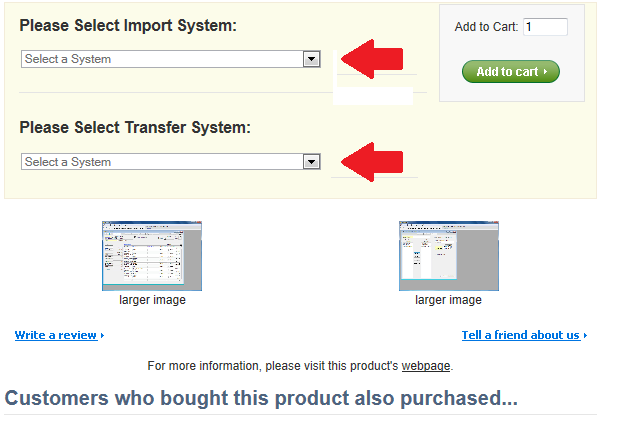 If you do not see your system click on our web site under
Contact Us
and tell us what you need.
Please review other related Forum topics for more details:
What are the most common interfaces requested?