Thank you for the question.
PRLink Consolidation feature is for customers that want to "Transfer" the summary ONLY of like kind payroll types (ex. by pay code, job code, etc.).
Your settings under Payroll Setup has been chosen to consolidate. You can either turn it off or check for the error that GetLinked software reported such as a missing pay code. View the error report that was provided when you tried importing. It lists the errors that need to be corrected and then you can try re-importing.
Steps to set Consolidation Feature:
1. Setup > PRLink > Location.
2. Choose your Location from the list or type the name into the Location field.
3. Click on 'Transfer' button.
4. Choose 'Consolidate Timecards By' option.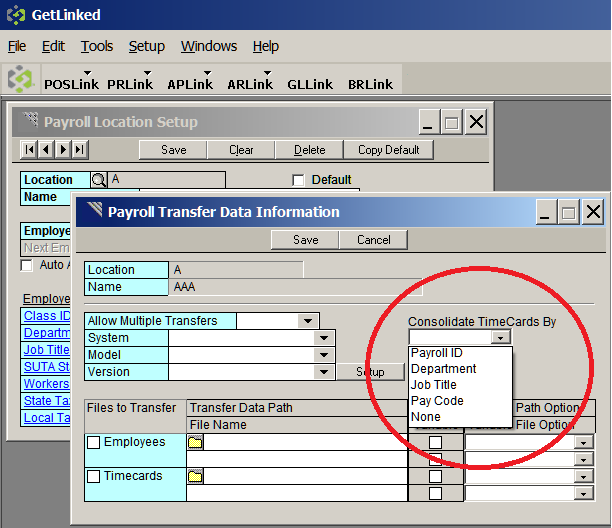 Thank you for the post.
GetLinked Software