The GetLinked Software "About Box" is used to review your current Subscriptions, Support Time available and to order product and services.
Stand-Alone Version: On the Main window, click on the "Software Updates... and Support time available (HH:MM)" or click on your "Company Name".
Dynamics GP Version: You can load the "About Box" for GetLinked Software on the "Window Shortcut" list (left sidebar) and then click on that shortcut. Please refer to the MS-Dynamics GP instructions on how to add a "Window Shortcut".
The About Box window will open displaying your authorized company phone, name, number of Subscriptions (left side of window), the available Support and details of the latest support topics purchased and completed (right side of window).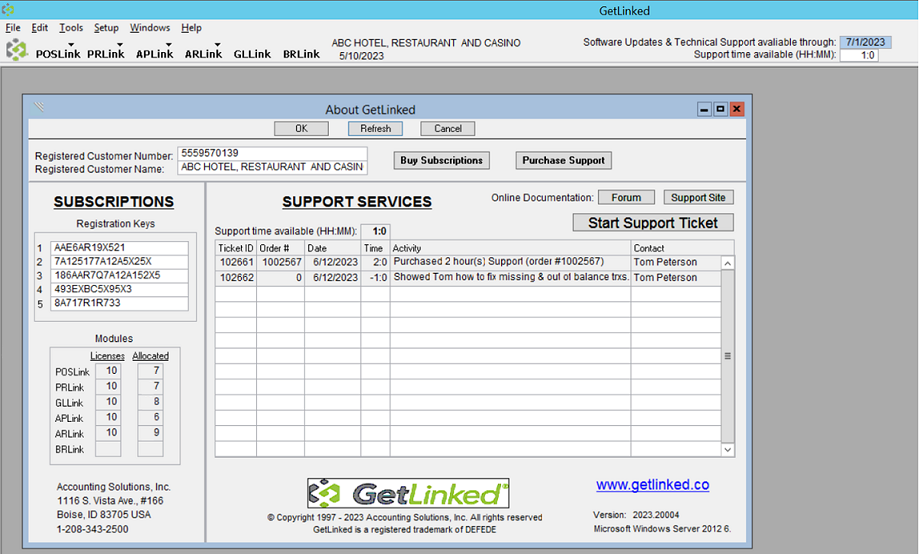 From this window you can:
- Buy annual GetLinked Software Subscriptions (GSS), additional modules and Technical Support.
- Use our Forum and Support Site for general and specific assistance for your own research and technical support.
- "Start Support Ticket" if you have a minimum available time on your account (30 minutes). See "Available time available (HH:MM)" column header.
Start Support Ticket:
To successfully submit a ticket, please fill out the required fields (in
RED
) and agree to the "Terms for submitting Support Tickets".
Notes:
- When using the "Other" checkbox under "Modules and Function Needs", make sure to include an explanation (Required).
- Submit only one ticket for the same support topic, otherwise it WILL cause delays in time you recieve assistance.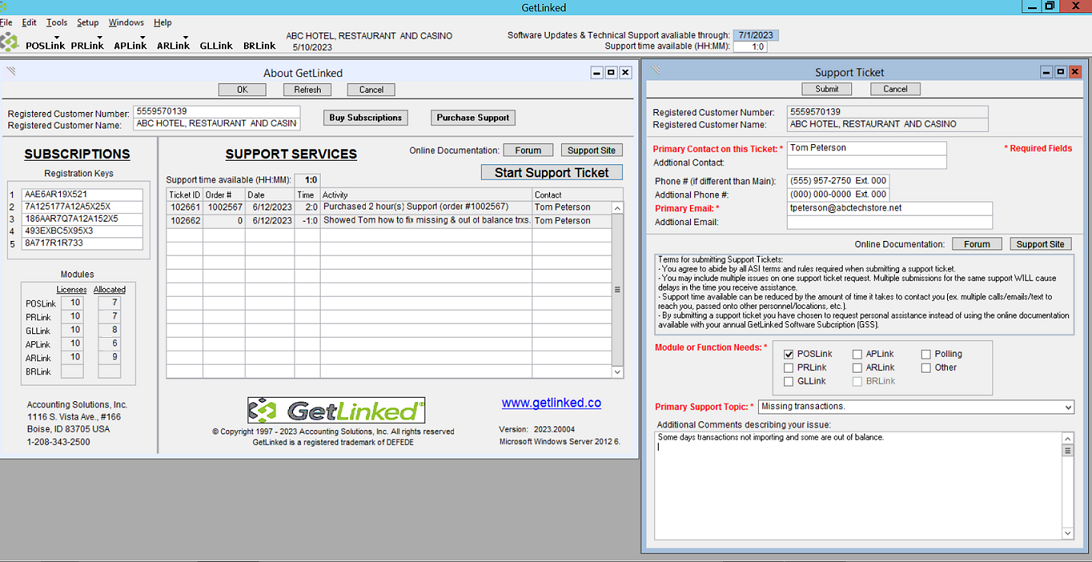 Once completed, click on the "Submit" button and you will receive a confirmation: